Computed Tomography (CT)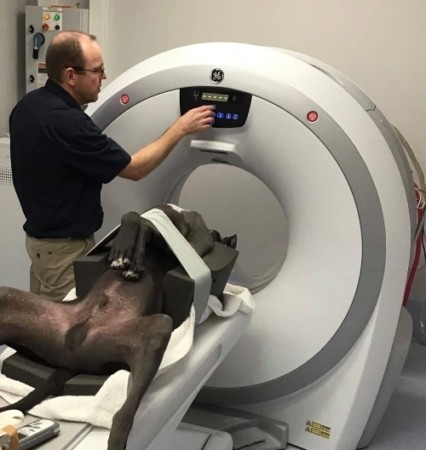 Brunker Road Veterinary Centre now has a new CT scanner.
The addition of a brand new 16 slice GE Revolution ACT in early 2020 was a large step forward in BRVC improving the standard of care for pets in the Newcastle & Hunter region.
Arguably one of the most important tools in modern veterinary medicine, CT allows us to help more animals achieve accurate diagnoses and improve patient outcomes.
CT provides internal three-dimensional images of the body. This enhanced level of visualisation can provide greater success in detecting and treating the conditions affecting our animal companions. It is safe, fast and non-invasive.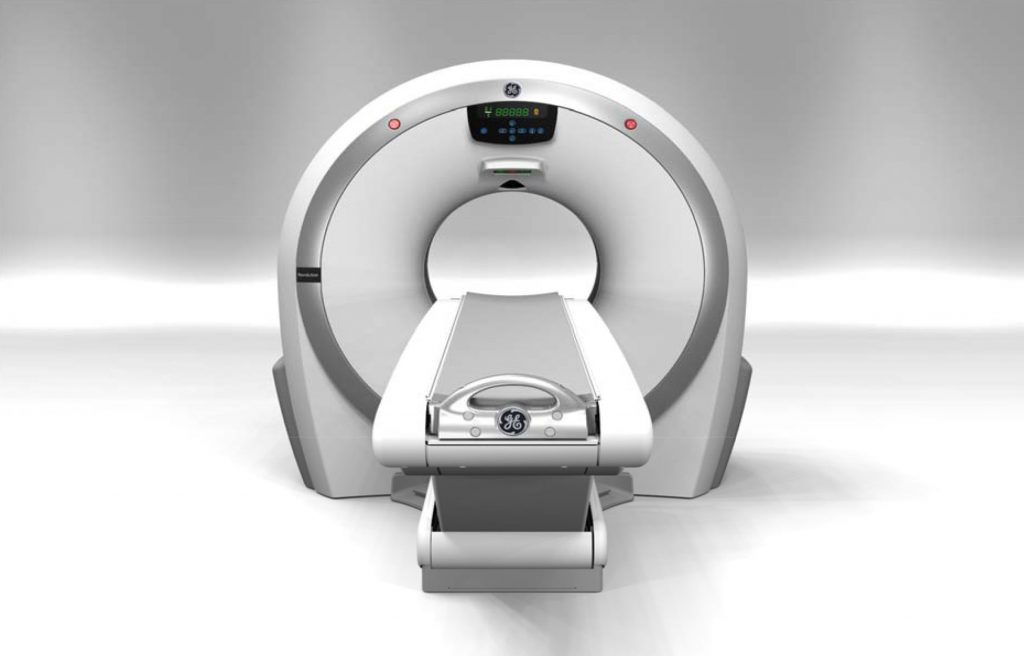 How Does Computed Tomography Work?
CT scans involve taking radiographs of a patient in a 360-degree rotation. It obtains and displays a cross sectional area of the animal being scanned. These images can then be reconstructed to form a variety of three-dimensional images. Unlike the fixed, two-dimensional picture a standard radiograph captures, CT images allow us to see the complete body structure.
When Are CT Scans Needed?
When a condition is suspected, yet cannot be detected by other diagnostic imaging modalities, a CT scan may be recommended for a more detailed analysis. In addition, CT can provide detailed information for a variety of different body structures in a fast, safe, and non-invasive manner that may otherwise require a variety of lengthy and/or invasive procedures to gather the same information. There are many situations in which a regular radiograph, ultrasound or endoscope cannot provide the visual details that is available through the use of CT.
CT is particular useful in detecting and help treat conditions such as:
Nasal disease
Head trauma
Abdominal, pelvic and thoracic trauma
Lung and thoracic disease
Middle and inner ear disorders
Soft tissue, abdominal and pelvic tumours
Abdominal organ abnormalities (especially in large dogs).
Orthopaedic conditions such as elbow dysplasia, hip dysplasia and angular limb deformities
Brain and spinal conditions
Dental disease
Determination of cancer spread in pets with a cancer diagnosis.
If you believe your pet may benefit from CT imaging, please do not hesitate to call our team.
---