Puppy Preschool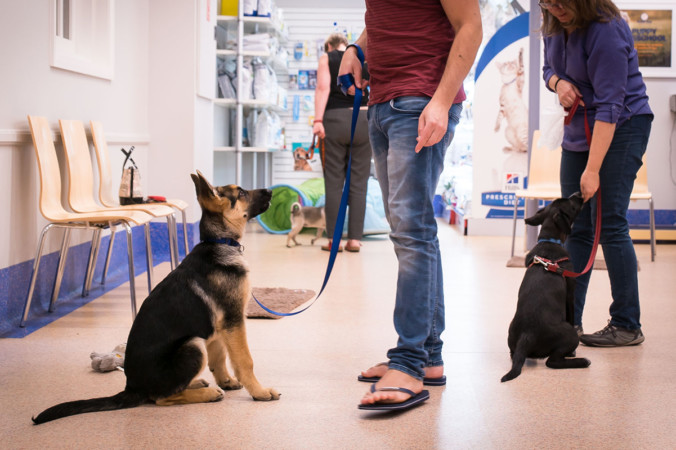 Train your new four legged friend at Newcastle's Brunker Road Veterinary Centre. Led by Delta instructors, our Puppy Preschool is for all new puppies.
Our practice is responsible for hundreds of well behaved Newcastle dogs thanks to their puppy preschool training.
Studies have shown that puppy preschool has dramatically reduced levels of euthanasia in dogs due to behavioural problems, highlighting the importance of early socialisation for your new puppy. In addition, puppy preschool provides practical training methods and in-depth information on how to care for your new puppy.
BRVC offers a Delta approved, extensive and highly regarded puppy preschool program run by our resident Delta dog trainer's Sharon Tonkin, Abby Moran, Georgia Tatton and Stacey Murton.
Puppy preschool provides a safe, protected environment for you puppy to learn. All puppies must start between 8 and 15 weeks of age and have had their first vaccination.
The BRVC program consists of 60 minute classes, one night a week for 5 weeks, starting at 7pm. Our courses cover socialisation, settling, behaviour, handling, health and basic obedience. The aim is to have a happy, confident, well mannered pup with owners that are more knowledgeable and have a better understanding of their puppies needs.
Class numbers are kept to a maximum of 5 puppies as smaller classes provide less distraction to puppies and improves their ability to learn. These classes are very popular and we ask if you can book as soon as possible as classes are often booked out well in advance. Classes are run on most nights of the week.
If you've got a puppy in Newcastle and would like to book in for puppy preschool, contact us.
---