Pet Ultrasound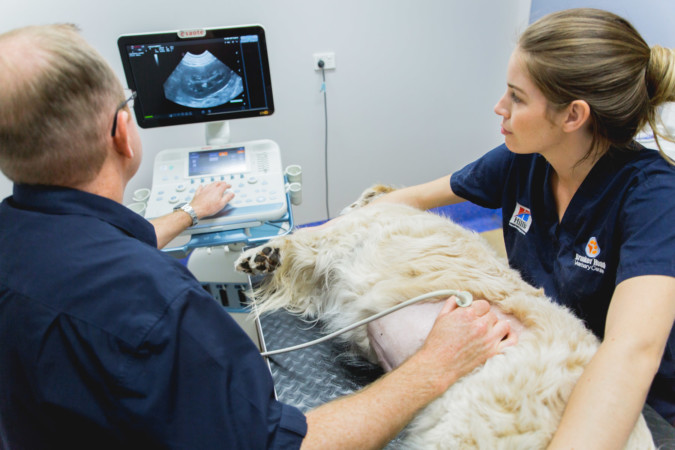 We offer professional diagnostics including Ultrasonography and Echocardiography by our experienced vets in Newcastle and Lake Macquarie.
Paul McCarthy , Jonathon Nott, Sacha Woodburn and Kimberley Chainey are our resident ultrasonographers. With many years of experience and a powerful Mylab 5 ultrasound machine, we can provide a thorough examination of the abdomen and thorax.
Other uses include examination of tendons, tumours and periocular swellings. Paul McCarthy can perform echocardiography which can diagnose many cardiac conditions such as pericardial effusions and assessing heart chamber size and contractility.
Ultrasound guided fine needle aspirates can be performed aiding diagnosis and drainage of effusions.
If there is a condition that you think may benefit from ultrasound, do not hesitate to give us a call to discuss the case and see if we can help.
---