Cat And Dog Dentist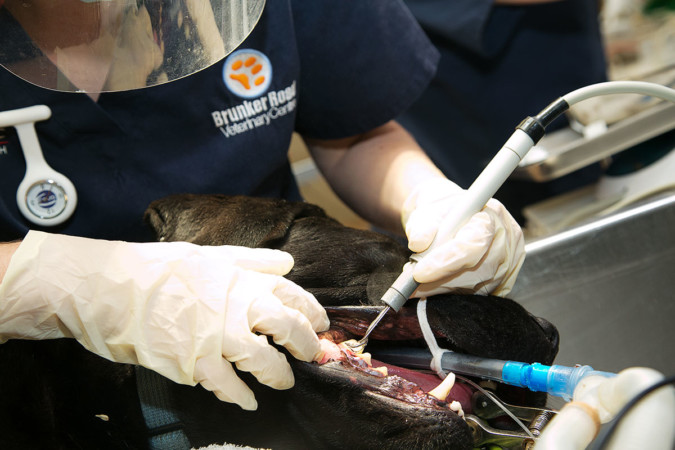 Your pet needs regular dental checks, too. Book now in Adamstown, Newcastle.
Dental disease is a common problem in cats and dogs. Tartar and calculus build up are caused by bacterial growth in the mouth which can lead to gum disease, decayed or missing teeth, pain and major infections.
Learn more about dental disease in dogs and cats
As one of the Newcastle area's top dog and cat dental centres, Brunker Road Veterinary Centre has a state of the art ultrasonic cleaner and drill that allows us to provide the best dental care for your pet.
Dental X-ray at BVRC
Our state of the art dental X-ray system provides excellent quality and superior oral examination images.
Cats and dogs are their own worst enemy as they tend to hide pain. Dental X-ray is a visual way of understanding how your pet is feeling and whether they may require treatment. X-rays of the mouth in 27.8% of dogs and 41.7% of cats have found underlying dental disease that could not be seen in a routine oral examination.
If you are concerned about your cat or dog's dental condition, then we recommend you contact us to arrange a dental check.
---