Animal Rehabilitation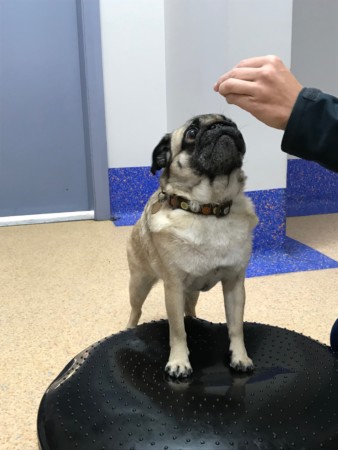 Our friendly experienced vet Dr Lindy Price can help your pet with physiotherapy and rehabilitation.
Physiotherapy and rehabilitation is particularly helpful in :
post operative period care, as your pet is recovering from surgery
across the board for orthopaedic injuries and surgical cases
when surgical options are limited
common conditions such as arthritis in old pets to improve mobility and quality of life
young pets diagnosed with joint conditions related to bone growth and development
extend the duration and quality of life in many degenerative conditions
provide pain management options, such as laser therapy
Lindy Price provides rehabilitation services here at Brunker Road Veterinary Centre.
From cruciate surgery to arthritis, hip dysplasia to disc disease, ask our staff how Lindy may help your pet feel better faster. Lindy also has experience with stem cell therapy, and can talk you through the benefits of this exciting new option for arthritis management.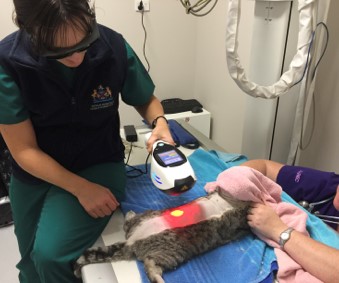 Dr Lindy Price BVSc (Hons) MANZCVS (Surg) CCRP
Lindy graduated from Melbourne University in 1995. Her early career was spent in a diverse range of practices in outback Australia and the UK. Lindy completed her memberships in surgery in 2010 and has a special interest in orthopaedic surgery. Since then she has obtained her CCRP (Certified Canine Rehabilitation Practitioner) qualification from the University of Tennessee in 2017 and is passionate about the integration of physiotherapy and rehabilitation techniques in veterinary medicine.
---